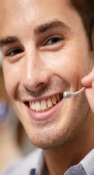 MGM Driving Tuition are pleased to offer independent driving instructors and driving schools an economical pupil introduction service at no financial cost to the instructor except their time.
Due to our online presence and local advertising we constantly receive far more enquiries than we can handle.
Offering a multitude of services to our customers including off road driving (pre 17 age) intensive courses and Pass Plus. We are looking to expand across the whole driving tuition industry in order to offer our customers a wider range of services.
As a result of this we have customers asking if we can recommend any local driving schools or instructors.
Having been in the industry for many years we have been happy to pass them onto good local instructors.
We have been running our pupil introduction services as a pilot scheme with several local instructors for some time.
Receiving good feedback from instructors and pupils we are looking to expand our presence across the whole of Surrey.


When as an instructor you have signed up simply log on to our web site and request a new pupil when needed.
Any pupils that we are unable to take on are offered our introduction service. If the pupil decides to accept then the instructor is contacted by text or email with the potential pupil's request.
If the instructor accepts the pupil we will then arrange the lesson with the pupil and charge them a £40.00 booking fee. This fee is to cover the first 2 hours of tuition with the instructor.
The booking fee is paid online before the lesson is scheduled to start. This ensures the pupil is committed and helps to prevent no shows.
Pupils have 48 hours prior to any lesson starting to reschedule.
Once the pupil has paid the instructor will then be text or emailed all of the customer's details.
All future lessons and payments will then be between the instructor and pupil.
It will then be the instructors responsibility to retain the pupil and forward book any additional lessons or courses.


If this sounds like a service you would be interested in then please use our application form below to sign up.
In order to be considered into our pupil introduction service we do ask you meet the following criteria.
Be a Fully Qualified Driving Standard Agency Instructor.
Have a dual controlled car less then 5 years old.
Keep a well maintained and fully insured car.
Once you have been accepted you are under no obligation to use the service and can ask to be removed from our database at any time.
There is no financial cost or subscriptions to join the service.













Driving School covering Surrey & Hampshire