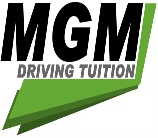 Intensive Driving Courses Godalming
Intensive driving courses in Godalming can suit pupils who either need or prefer to learn quickly or have had previous driving experience and are ready to take the Practical Test.
Godalming is midway between London and the South Coast and being close to the A3, A31, A281 and A3100 the nearest test centres are located in Guildford.
MGM Driving School have extensive knowledge of Godalming and the surrounding area providing intensive driving courses for pupils at Charterhouse School, Broadwater School, Godalming College and generally throughout the local area.
Driving Crash Courses can be arranged either as a block booking of continuous lessons or as many lessons per week as the pupil requires over a specified period of time.


Flexibility is key with our intensive driving courses and we are sure we can accommodate you no matter what your intensive driving course needs are.


Below you will find information on some of our most popular intensive driving courses. Intensive driving course Test Booster, intensive driving course Driver Enhancer and intensive driving course Rookie.
MGM Driving School are specialists in intensive driving courses and offer an assessment lesson where the instructor is able to ascertain your needs and devise a tailored program of lessons that will best suit you.
Pupils considering intensive driving courses must also be aware of the long continuous tuition required that some may find tiring.


MGM Driving School recommend intensive driving courses to pupils that have had some previous driving experience before.
As with all MGM Driving School services you will benefit from a tailored intensive driving course from a fully qualified Approved Driving Standard Agency Instructor, offering a personalised high level of service that you will not find with other driving schools.


















Intensive Driving Courses Godalming, MGM Driving School, Godalming, Surrey.